Shandong Ruida Silica Gel Co., Ltd. is currently a large and internationally renowned silicone series product development, production and sales integration enterprise in China. The company has an annual production capacity of more than 60,000 tons of silica gel, annual sales revenue of 400 million yuan, annual export revenue of 50 million U.S. dollars, with nearly 400 employees. "The products are mainly used in pet litter, deodorant, pet bedding, etc. The products are well sold in more than 40 countries and regions, such as the United States, Germany, France, Japan, Britain, Korea, etc., and enjoy a good reputation in domestic and international markets.
Production R&D experience
The company focuses on scientific and technological innovation, is the executive director of the National Inorganic Salt Industry Association, is one of the main drafting units of the People's Republic of China chemical industry standard "HG/T2765.1-2765.6-2005 silica gel 2005", high-tech enterprises in Shandong Province, Linyi City, science and technology-based small and medium-sized enterprises, Linyi City Enterprise Technology Center and Linyi City The company is also one of the main drafting units of the "Silicone 2005". In addition, the company is one of the "100 growing enterprises", "strategic emerging industry enterprises" and provincial "seedling support" project and "four-up" enterprises in Linyi City. "The company has a team of experienced and innovative staff. The company has a technical team with rich working experience and strong innovation consciousness. It has 6 patents for computer software and 2 patents for utility models, and has been awarded as "China Professional Shandong Star Enterprise".
---
The company has established a quality management system from supplier management, product development, raw material inspection, production process control and factory inspection of finished products, and set up strict product quality standards. 2011 Occupational Health and Safety Management System Certification. The company has a number of automated silicone production lines, from batching, glue making, washing, drying and other processes used in the technology are at the domestic or even international level, thus ensuring the stability and reliability of product quality.
After years of development, the company has established a good reputation and brand awareness in the industry and among customers. The company's "Ruida" brand silicone series products have been recognized as famous brand products in Shandong Province, and the trademark of "Ruida" has been awarded "Famous Trademark of Shandong Province" and "Famous Brand Product of China Petroleum and Chemical Industry". The "Rui Da" trademark has been awarded the title of "Famous Brand of Shandong Province" and "Famous Brand of China Petroleum and Chemical Industry". In addition, the company took the lead in the silicone industry and passed the "REACH24H" certification of the European Union, obtaining a pass to sell products to the EU.

Under the leadership of Sun Yunjun, the chairman of the company, all the staff will continue to take the path of professionalism and refinement of management, and continue to forge ahead to create a brand of silicone!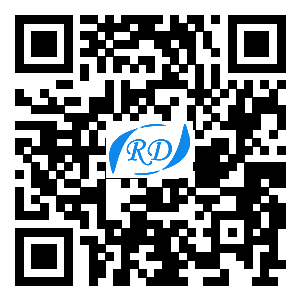 Mobile website